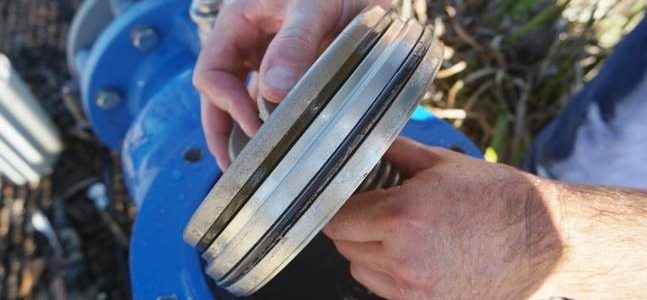 Have an expert repair your backflow preventer
All backflow devices at some point in their life will require repair work of one kind or another. Common repairs to backflow preventers may include seal change, a jumper replace, or full repair kit.
These repairs cannot be conducted by a general plumber. They require the qualification of a backflow qualified plumber as there are many components inside the device (upwards of 30-40 parts). Each part needs to be checked to see if it is in its correct tolerance tension and general condition. Once all components have been checked, it is crucial that these components are assembled using the correct tools, methods and procedures to ensure damage to the device or parts does not occur.
After repairs to your backflow preventer have been made, it is essential that the device is tested thoroughly to ensure the device meets the specifications of the manufacturer and is in correct working order.
Our team of Backflow Prevention specialists have the training and ability to correctly identify the brand, model and components required to ensure the quickest repair time possible. In some states, we carry a large number of parts as well as some reconditioned valves, which dramatically reduces the downtime of these devices and ensures you are back up and running faster.